Design and Technology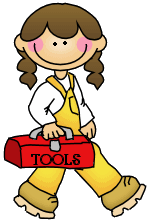 Design and technology is an inspiring, rigorous and practical subject.
Using creativity and imagination, pupils design and make products that solve real and relevant problems.
At Robins Lane our DT work reflects our topics and themes throughout the year.
In the Summer term, we are lucky to have DT specialist Steph O'Donnell working with us to focus on developing our practical skills and to create exciting and innovative projects.
Our work reflects the National Curriculum (2014) aims and requirements for Design and Technology:
The national curriculum for design and technology aims to ensure that all pupils:
develop the creative, technical and practical expertise needed to perform everyday tasks confidently and to participate successfully in an increasingly technological world

build and apply a repertoire of knowledge, understanding and skills in order to design and make high-quality prototypes and products for a wide range of users

critique, evaluate and test their ideas and products and the work of others

understand and apply the principles of nutrition and learn how to coo
The order sets out 4 key skills to be developed in each key stage, as follows:
Design

Make

Evaluate

Technical Knowledge
If you would like to see our long term plan, please click on the attached file.
Files to Download